Taking on a wedding is a big responsibility. After all, if you mess it up, you can't ask all the guests to come back for a reshoot! As photographers we're commonly asked by friends and family members to shoot their weddings, but there's a few things you should know before agreeing to shoot the big day!
We recently caught up with award-winning photographer, Vanessa Joy, who has been a pro wedding photographer for over 20 years. She focuses her business in the Austin, Texas and New Jersey / New York City areas, alongside her partnerships as a Canon Explorer of Light and Profoto Legend of Light. For over a decade she's been helping photographers take their craft to the next level.
• Elevate your wedding game with the best cameras for wedding photography
Vanessa tells us her story, her top tips for wedding photography, as well as the camera set-up she uses, including her favorite cameras and lenses. To see more of her lovely images and check out her workshops, be sure to visit her website.
"My mother was a photographer so I grew up with a camera in my hand, but it was only when I started developing my own film in high school that I fell in love it. I became a wedding and portrait photographer right out of high school and loved the high intensity and challenge.
"I first worked for another photographer for about five years before going solo. I thought I needed to have a 'real job' instead of just being a photographer, so I became a Spanish teacher. This was short-lived and I followed my passion for photography just a few years later.
"When I first started, the challenge was the craft itself. Striving to learn more, correct my mistakes, and create images that my clients were happy with. Then it was about marketing, and keeping up with social media, and now it's about standing out from the crowd. Even smartphones produce quality images, so it's hard for clients to sometimes know the difference between good and great photos. So, now my goal is to also weave in an experience that they'll love and remember.
"I've recently gone back to my film roots and picked up the Canon A-1 camera that was once my mom's, and the Canon SLR on which I first learned and my journey in photography began. It might not be the same as working under red lights and getting my hands wet, but it's a great way to slow down the creative process and remember why I fell in love with it to begin with."
"The EOS R3 may only have a top resolution of 24MP, but its super-fast top burst rate of 30fps makes it a favourite among sports and news photographers. My old Canon DSLR was a Canon EOS-1D X series which I always loved, so the EOS R3 is a natural upgrade. I love the mirrorless format of this camera, the durability, and its speed. I usually use the R3 to shoot the second half of wedding receptions as I love how it performs in low light."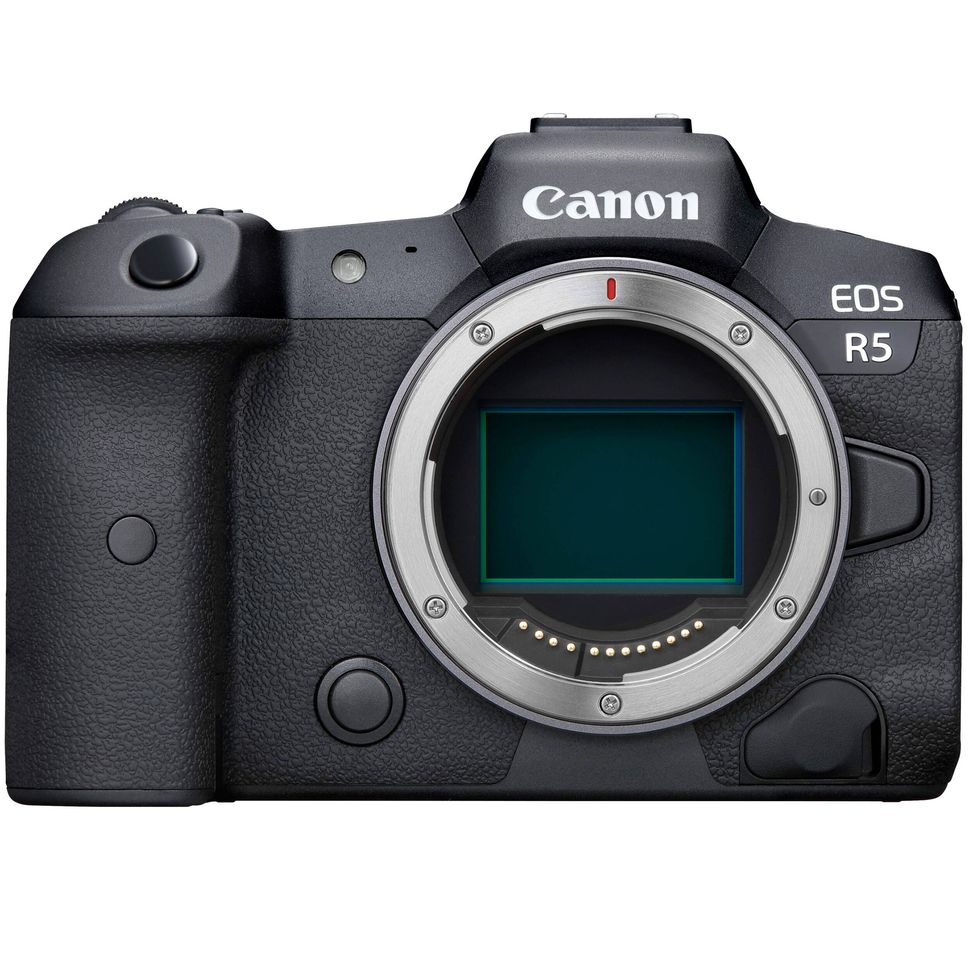 "Canon's EOS R5 is one of my all-time favorite cameras. The autofocus system is unparalleled and its eye detection is brilliant. The full-frame 45MP imaging sensor delivers incredible prints that can be blown up and printed large, while still maintaining loads of detail. With megapixels aplenty I have the option to crop in a little, too. It also features sensor-based image stabilization, so camera shake is a thing of the past, and it performs great in low light and at high ISOs, too."
"My Canon RF 28-70mm f/2L USM is one lens to rule them all! It's perhaps no surprise that this lens is glued to my camera for the majority of the wedding, unless I need a different lens for something specific. With a versatile zoom range of 28-70mm and a super-wide maximum aperture of f/2 throughout, it does the job of three prime lenses and has replaced my 24mm, 35mm and 50mm lenses."
4. Canon EF 135mm f/2L
"This is one of the most understated lenses in the EF lineup; it has a telephoto focal length, ideal for taking candid shots from a distance, or tight portraits. I use the Canon EF-EOS R mount adaptor so I can continue to use it with my newer mirrorless Canon cameras. Canon has recently announced a new RF version with wider f/1.8 maximum aperture and optical image stabilization and I can't wait to get my hands on one!"
• Read more: Canon RF 135mm f/1.8L IS USM review
"Ever since I started my own photography business about 14 years ago, I've always done same-day edits at weddings and even printed albums. I carry Canon's Selphy CP1300 to print on location, and I use the additional battery so I don't have to worry about finding an electrical outlet. It has variety of paper options, though I usually print off eight 2x3-inch photos on the day to give them a small photo album. The image quality is really good, too!"
6. Profoto B10
"The Profoto B10 is my go-to flash when I want to have both power and portability. With lots of modifier options, such as softboxes and umbrellas, I'm able to use this on the wedding day for a variety of situations like family photos and shots at night. It's easy to set up on light stands and position it where I need the light to fall, for sidelit or backlit, portraits and so on. I fire it remotely using a flash trigger attached to my Canon EOS R3 or EOS R5 cameras."
Image 1 of 3
Image 2 of 3
Image 3 of 3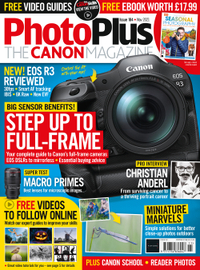 PhotoPlus: The Canon Magazine is the world's only monthly newsstand title that's 100% devoted to Canon, so you can be sure the magazine is completely relevant to your system. Every issue comes with downloadable video tutorials too.