Watch the Fujifilm X-Summit 2023: live announcement of new camera & lenses
Fujifilm's first X-Summit of 2023 is being held in Bangkok today. Watch it with us LIVE below and get the camera news as it happens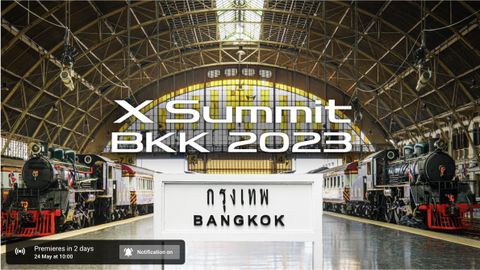 (Image: © Fujifillm)
Fujifilm's first X-Summit of 2023 takes place this week, on Wednesday, 24 May. This time the event is being held in Bangkok, Thailand, for the first time ever, with the live conference starting at 4pm local time - which will be 5am ET / 10am BST).
X-Summits have become a regular events in which Fujifilm announces the latest lenses and cameras in its GFX and X ranges - and where we get briefings on the company's development roadmap. Last year, we had no fewer than three X-Summits which in turn were headlined by the announcements of the Fujifilm X-H2S, X-H2, and the X-T5.
As usual, the whole presentation will be shown live on Fujifilm's YouTube channel – so you can also watch it via the link below! We'll be bringing you our expert commentary as we discover the latest news and technologies at the conference, and in the build-up to this event.
Watch the event live on the link above
Why you can trust our Fujifilm coverage
Why you can trust our Fujifilm coverage
Chris has been writing about photography and digital cameras since they first appeared. He has reported on Fujifilm X-mount and GF-mount cameras since the systems were first launched, and has had the honor of attending three X-Summits in person – in London, Tokyo and New York.
Refresh
Our Reviews Editor Gareth Bevan has been in Malta for the last couple of days shooting with the new camera - and this is his early hands-on version of his Fujifilm X-S20 review
And here are some close-up images of the new Fujiflm XF8mm F3.5 R WR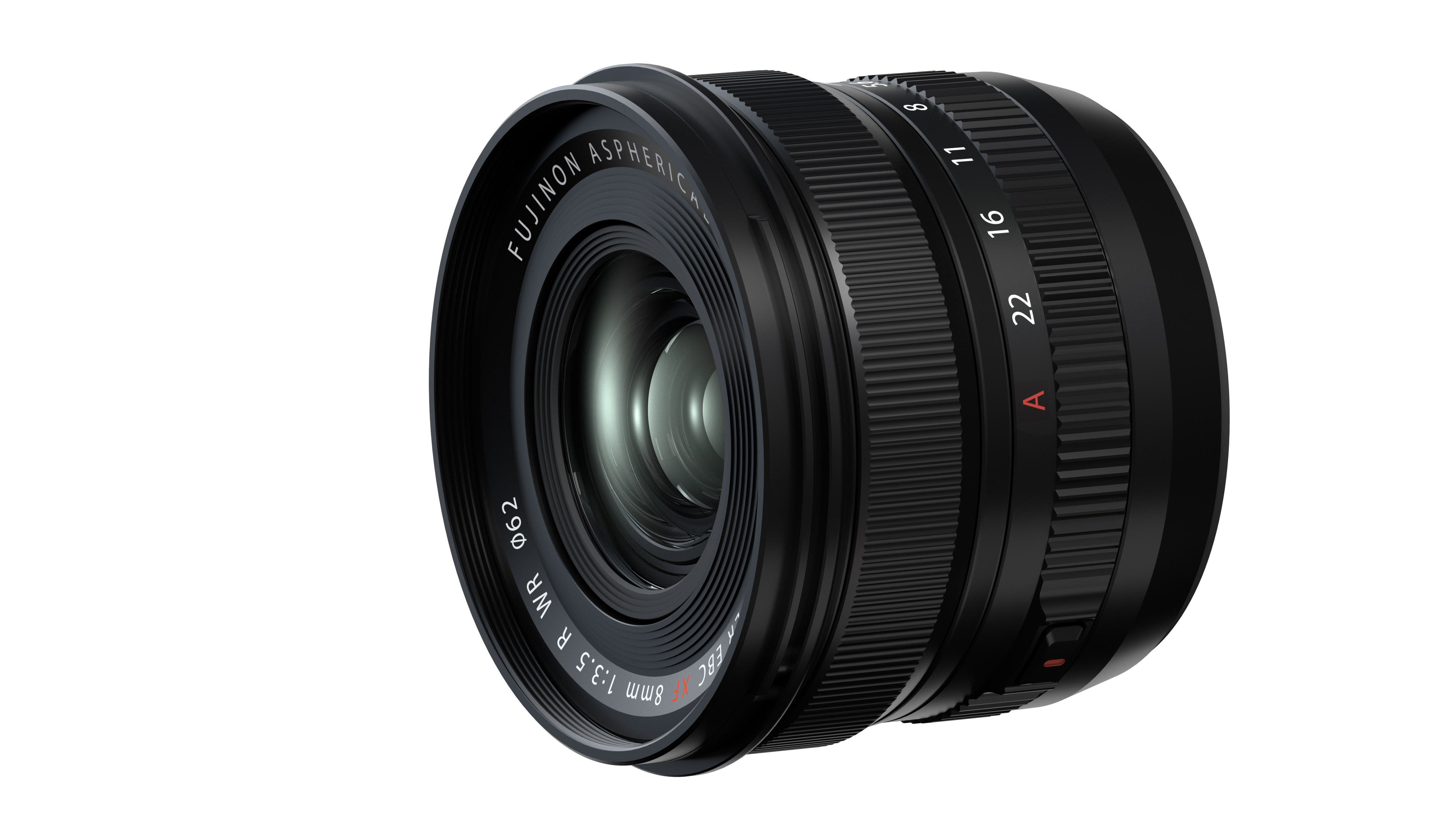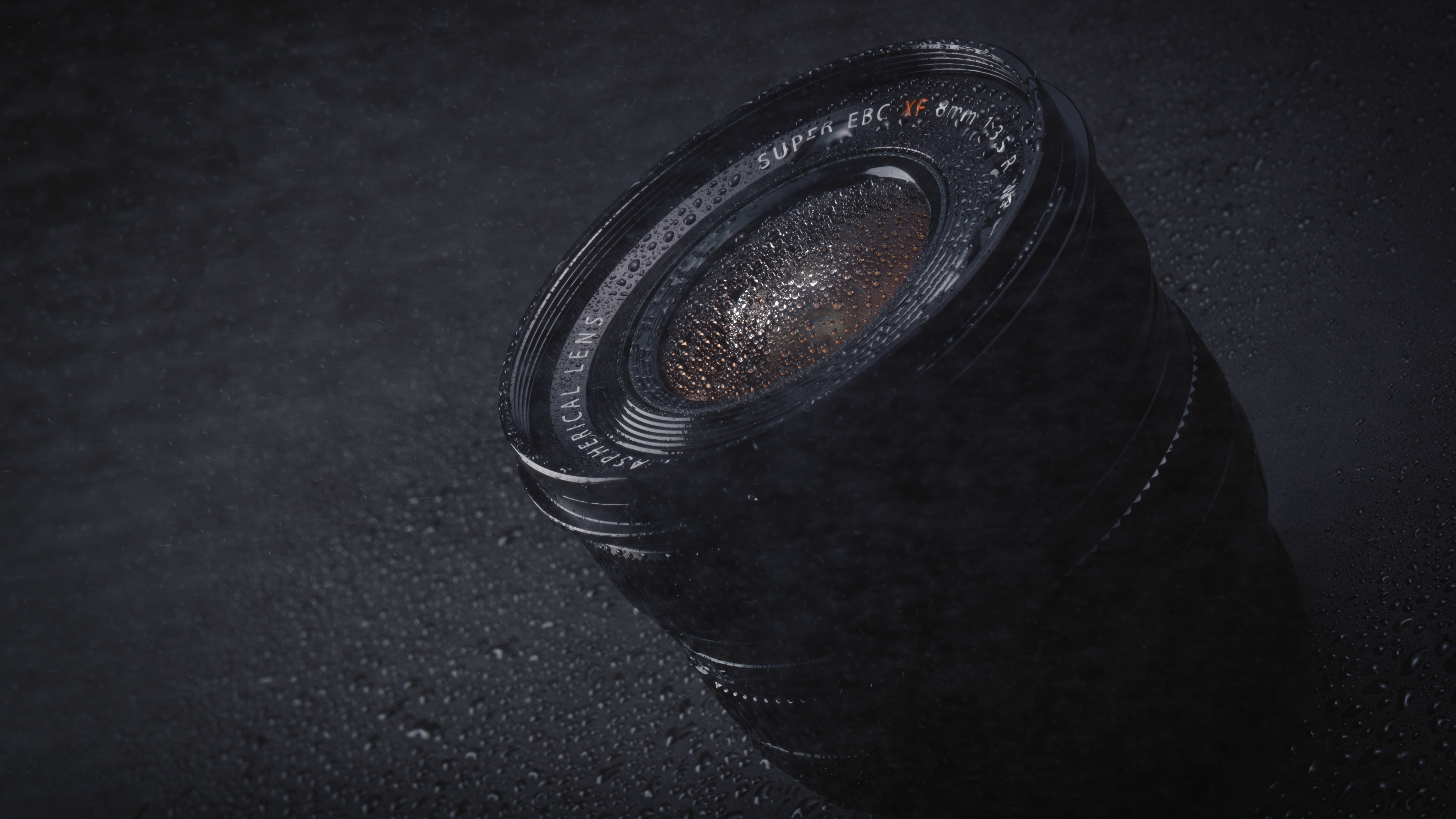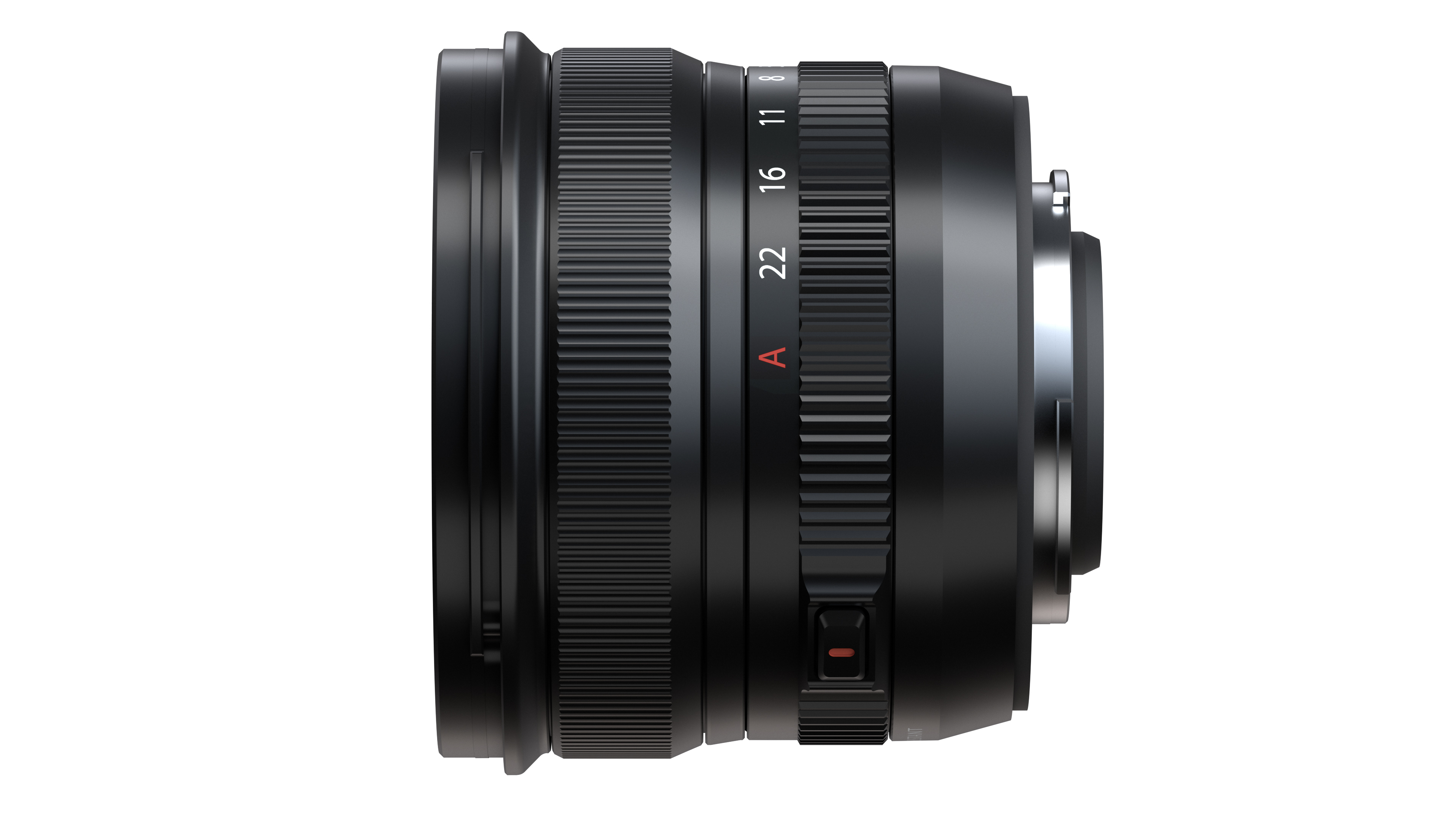 Here are some of the official photos of the new Fujfilm X-S20…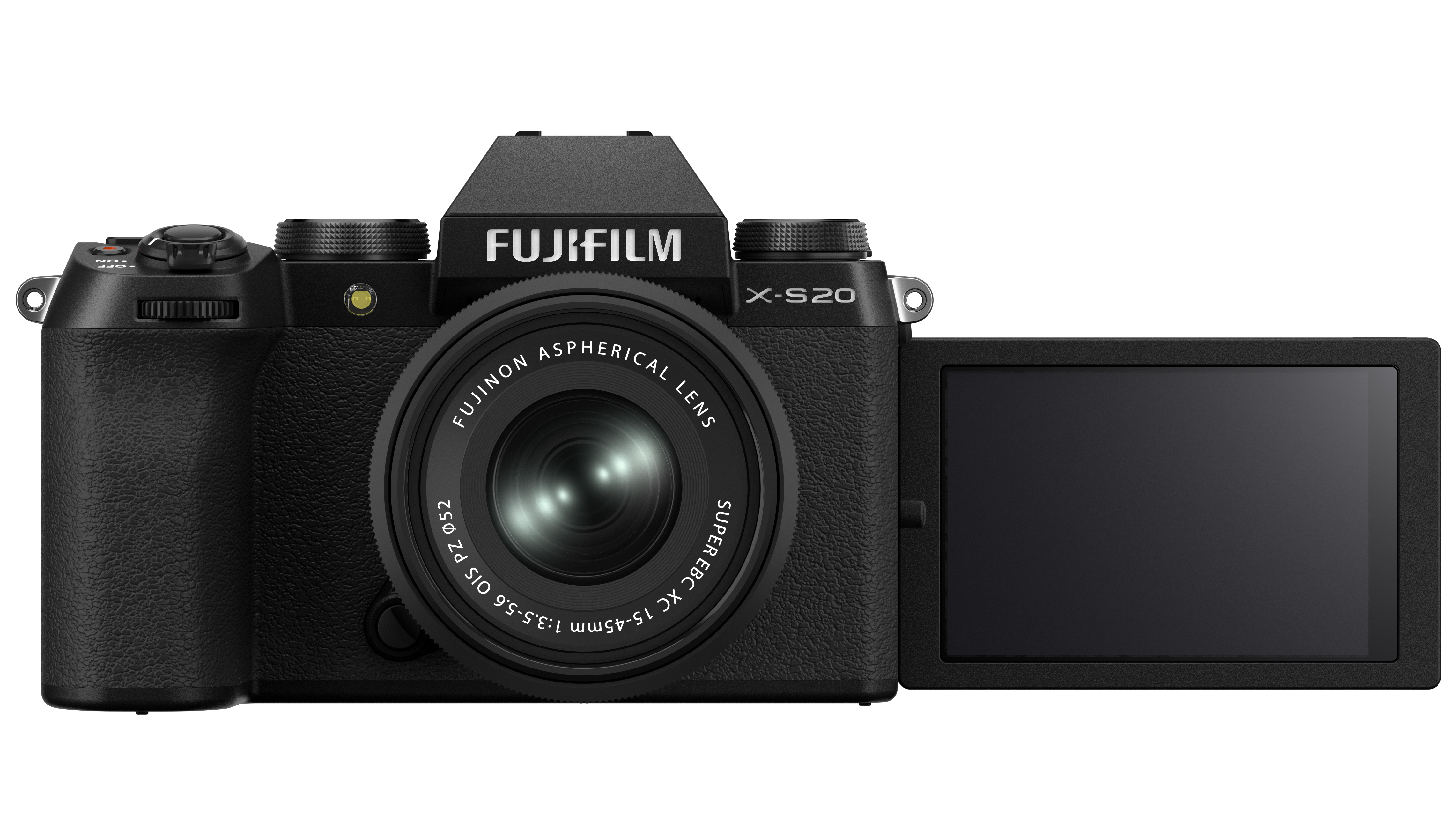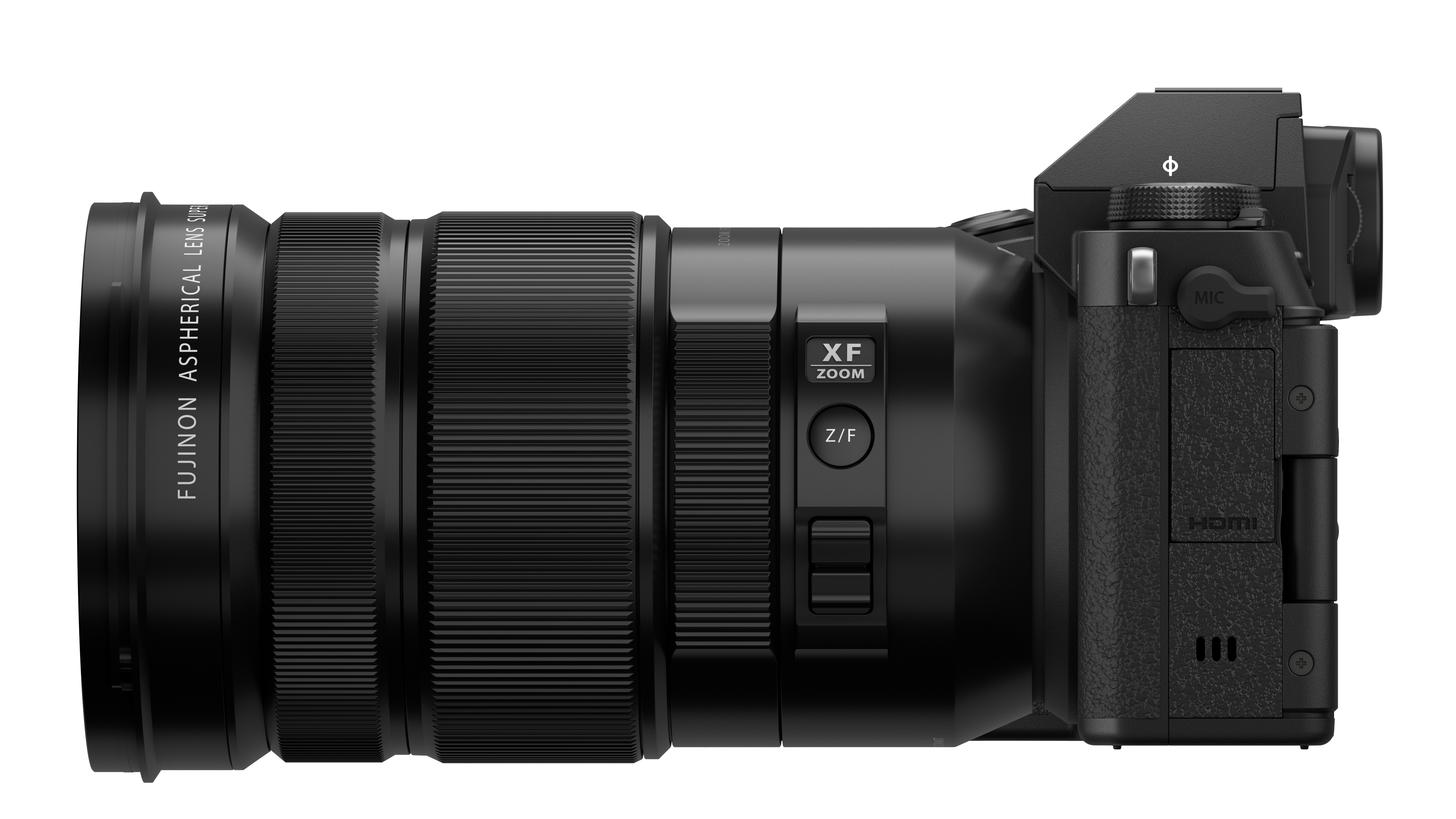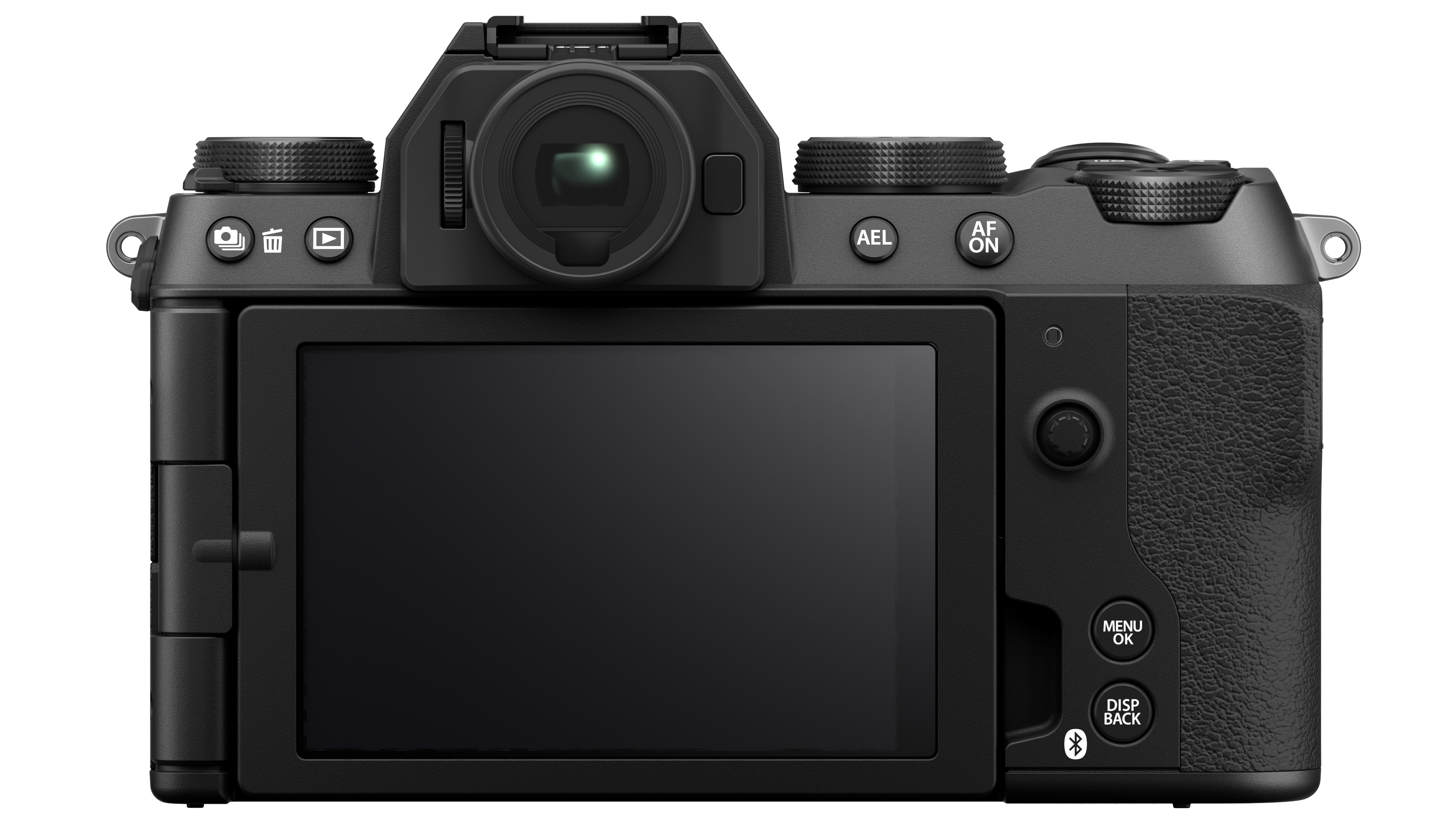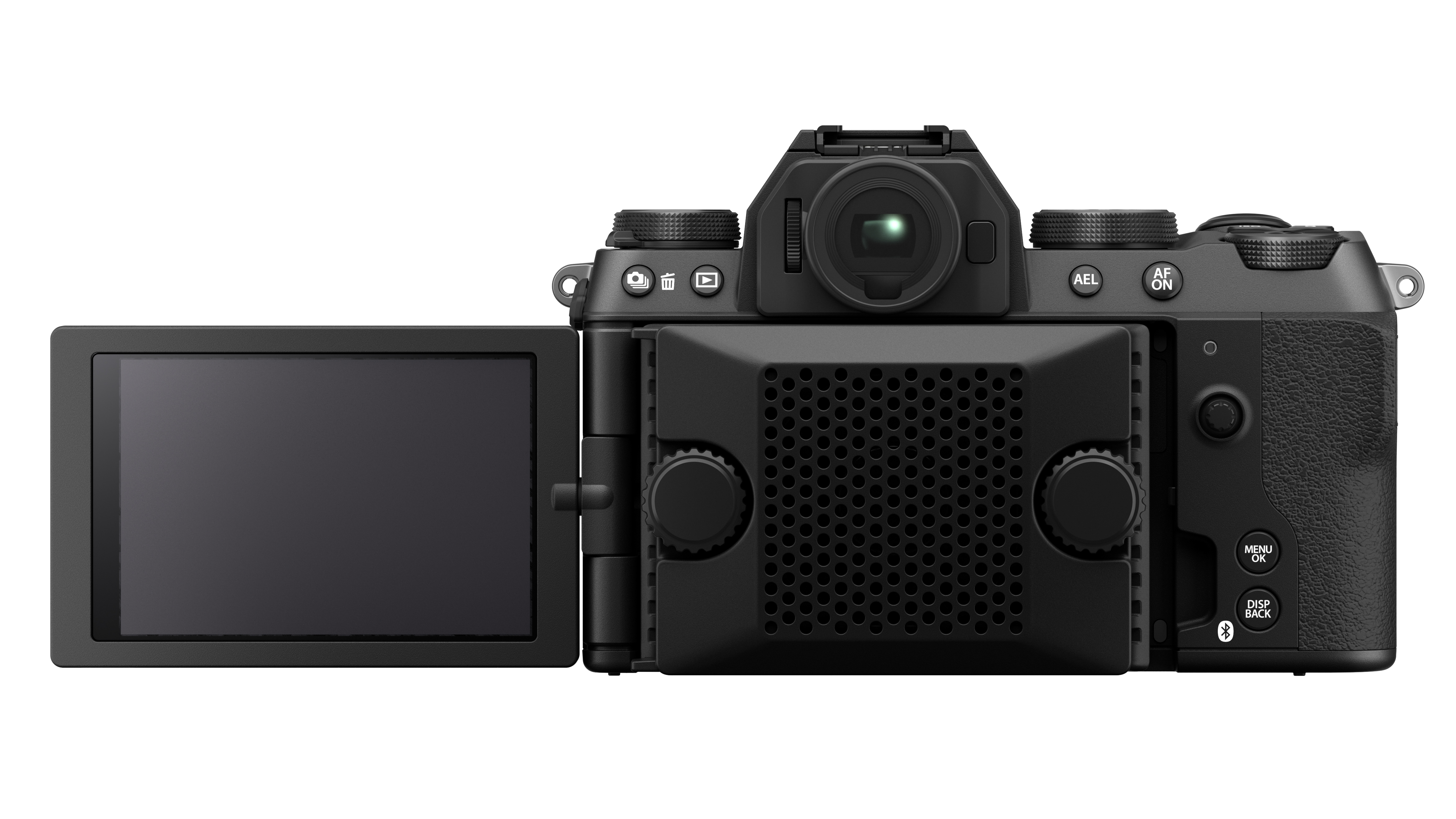 So no final "One last thing" this time :(
But we are left with the tantalizing promise of the next X-Summit…
So that's a wrap - but we are reminded that if you are in Bangkok, to pop along to the Fujikina event that is happening around the city. See Fujikina Bangkok web page for details.
Prices are here:
X-S20 body is $1,299 and available in June
The basic 15-45mm kit will sell for $1,399, and the 18-55mm kit will be $1,699.
The XF8mm f3.5 R WR will also be available from June and retails for $799.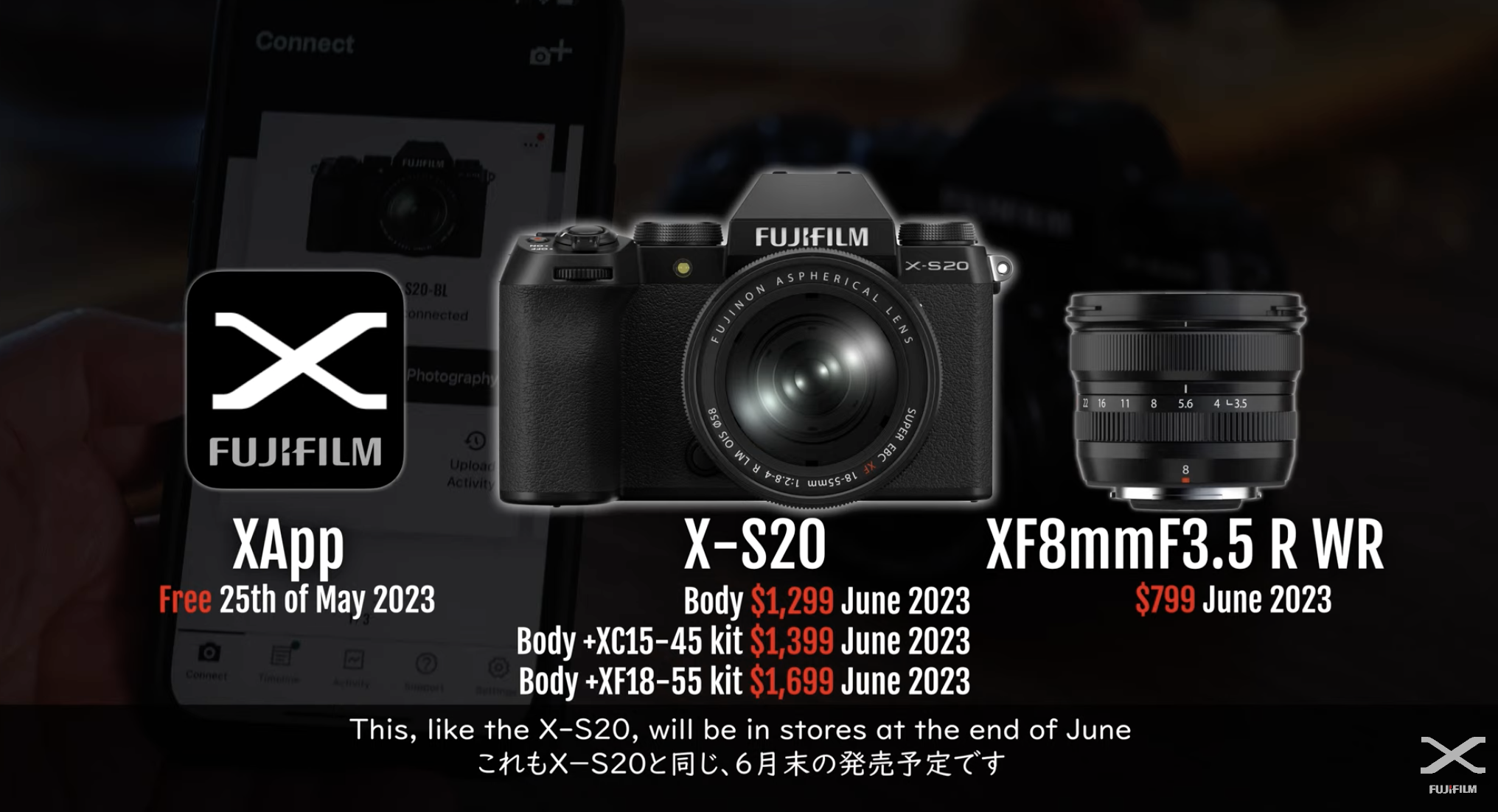 X-App gives an activity log - showing the total number of shots you have taken with each of your Fujifilm cameras. Nearly all current cameras - but they need to have the Bluetooth function. If your camera doesn't have Bluetooth, you will need to keep using the existing Camera Remote).
We are now at the Bangkok Photohotel and Photocafe - that sounds cool...
And they have managed to shoot over 1000 shots in the day on one charge of the X-S20.
X-App makes it easy to review the shots, and to choose which ones to upload. With lots of complaints amongst users of the current Fujifilm app - we can't wait to try this out (but will have to wait until tomorrow, and you will 4 have to update the camera's firmware too).
So the first lens of the X-Summit... its the XF8mm f/3.5. Widest prime for X-mount to date
112° angle of view - and gives effective focal length of a 12mm, after the crop factor is taken into account.
Weighs just 215g - so much lighter option than the existing 8-16mm zoom.
Uses a 62mm filter - so can use an affordable polarizer, say, which we have to admit is a must-have accessory when travelling.
Plenty of great architecture in Bangkok to try out this new 8mm superwide lens!
New firmware for the X-H2 and X-T5 - as promised earlier in the year. Offering improved autofocus - with an improved motion prediction algorithm. More types of subjects can be recognised too - new ones include insects and drones.
Drones? Not ever thought of photographing those before… But insects are definitely notoriously difficult to get sharp images of.
The X-S20 can use the FAN-001 accessory fan to cool the camera down when video shooting - particularly useful in the Bangkok heat! The fan was introduced with the X-H2S, and can also be used on the X-H2.
After the distraction of the benefits of fill-flash, we are getting the video specs of the X-S20 - which can shoot at 6.2K, and record in V-Log and VLog2. A new option on the mode dial is called VLOG - offering access to basic video functions.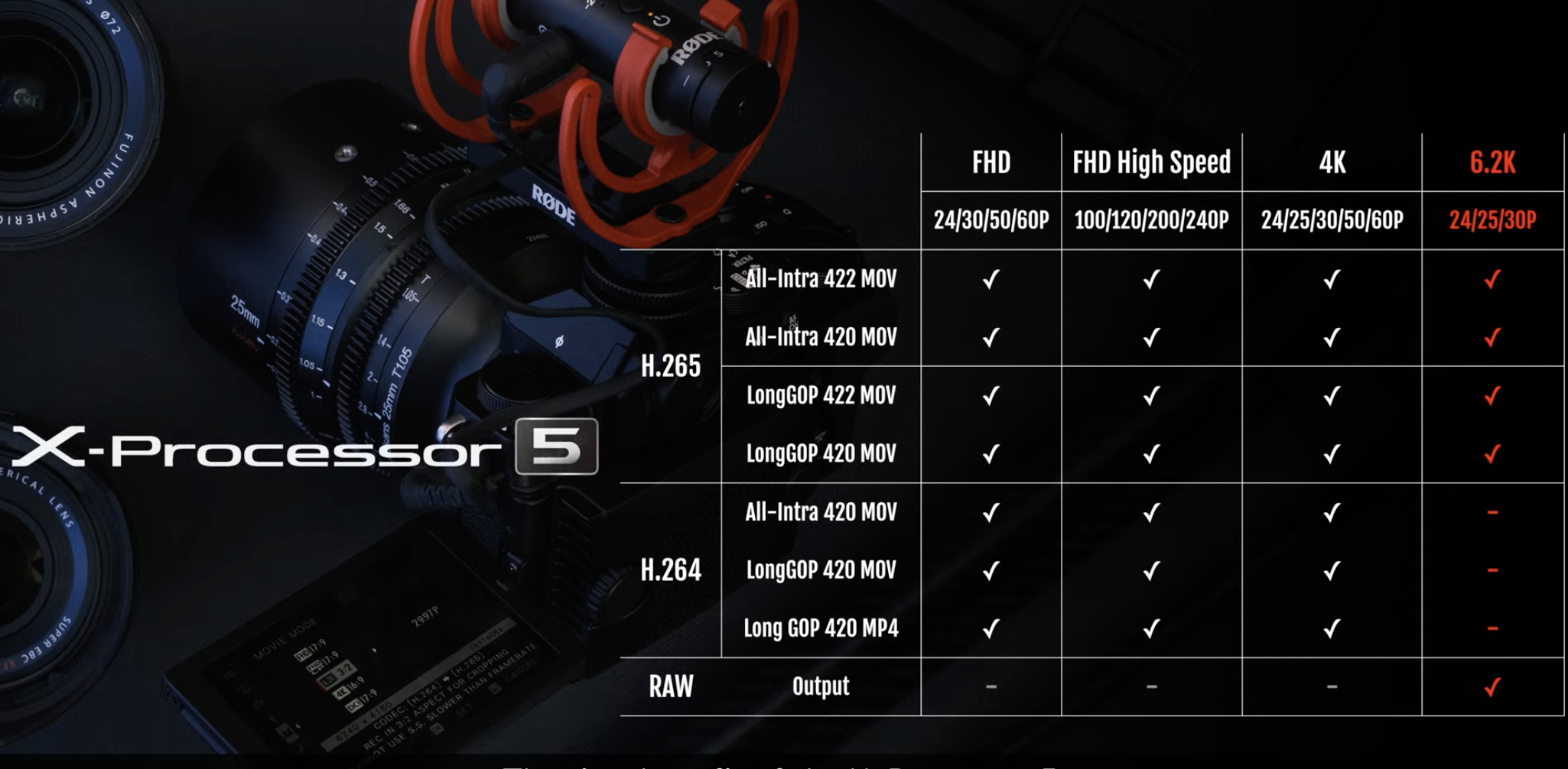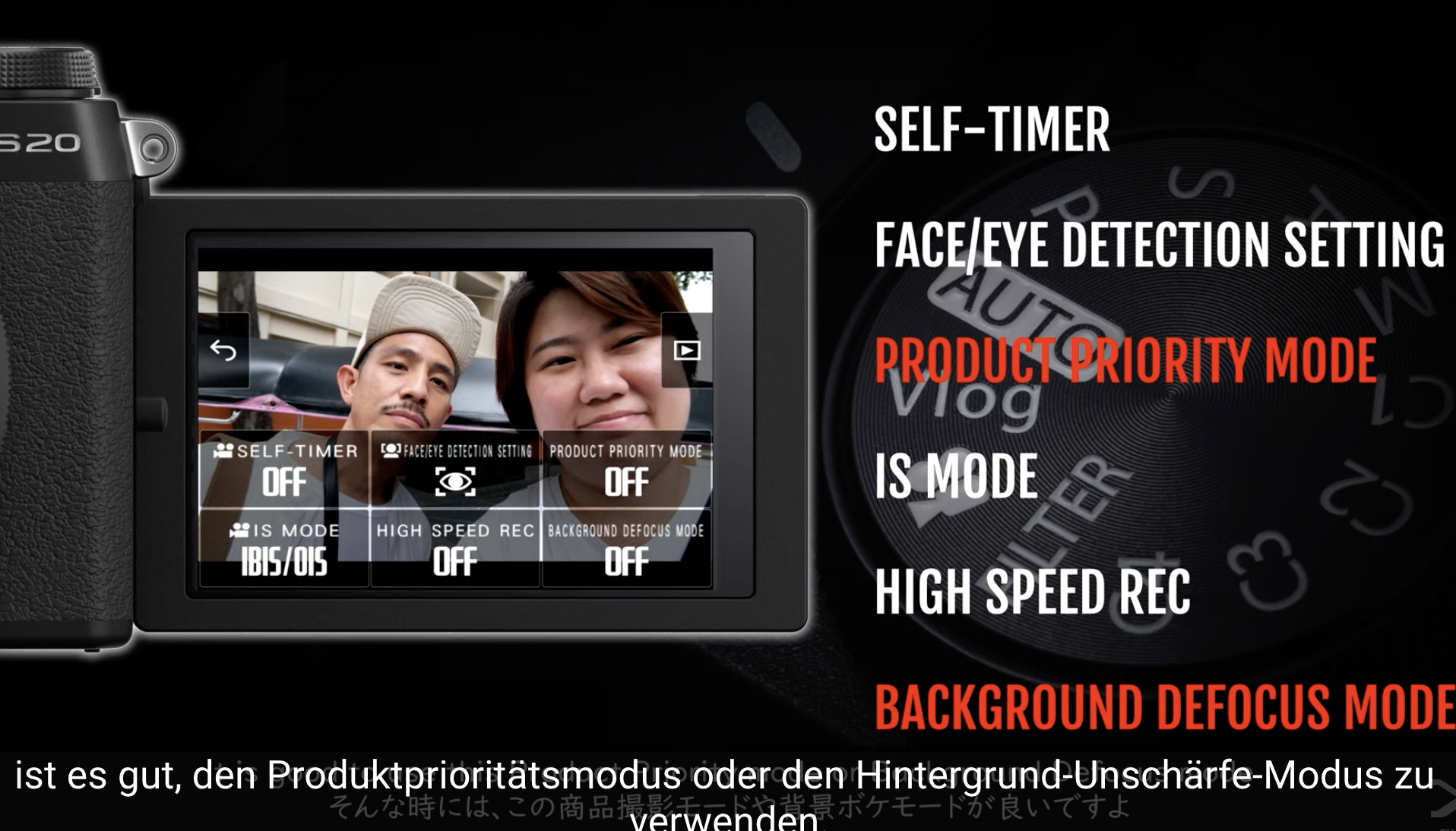 Missed the specs when they flashed on screen? Here you go…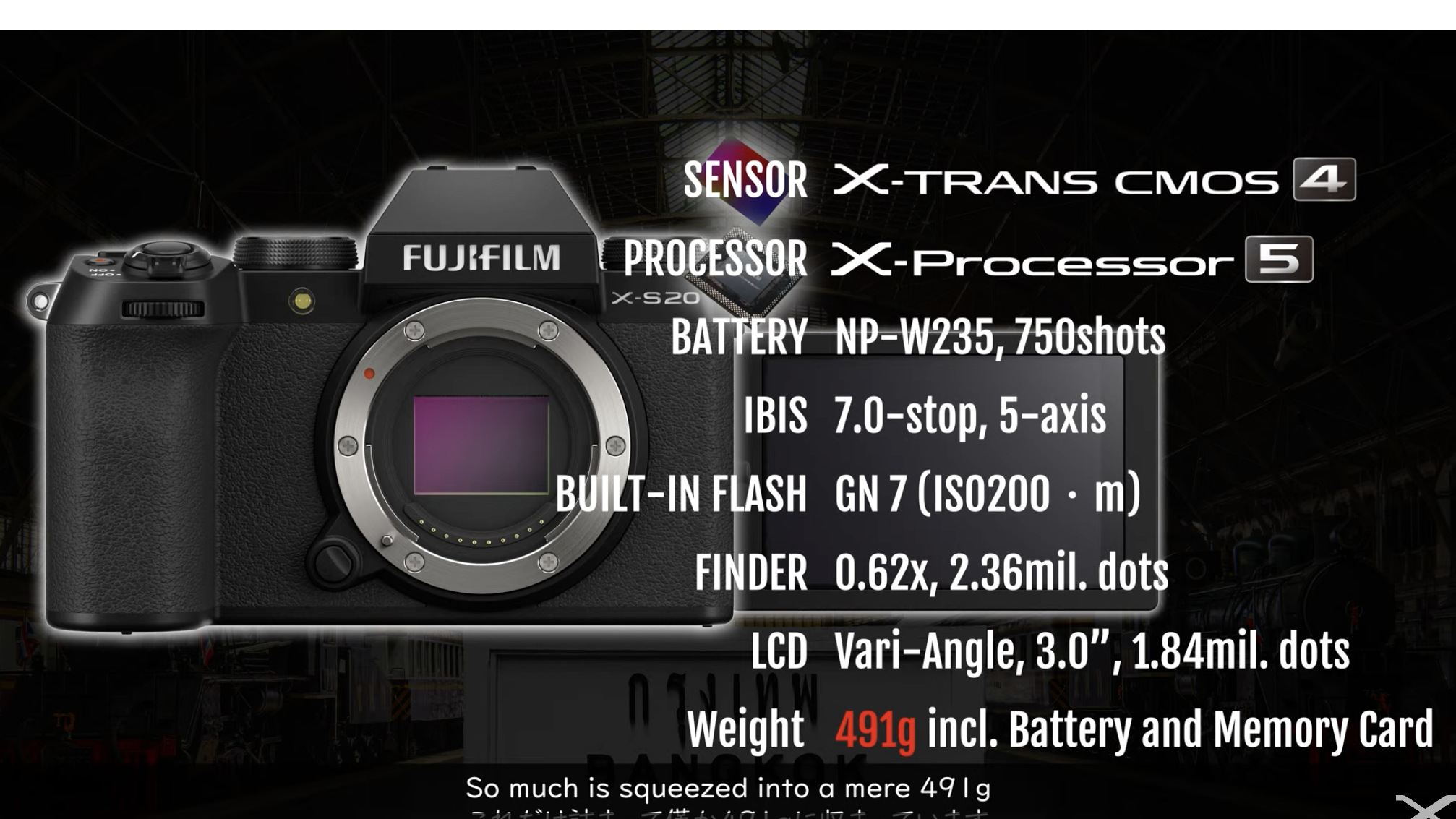 So there is an new app to - the X-App. Android and iOS versions will be available for download tomorrow. One new feature is a GPS logger function
The use of the X Processor 5 we are told means it is lower power device. Ans this uses the large NP-W25 used in top models in the X-range. CIPA says 750 shots per charge - but Fujifilm hopes in real travel situations will give you 1000 shots

A high-capacity battery is the first features - and it offers a 26MP X-Trans 4 sensor.
And that tees up nicely the first new product - the X-S20.
Bangkok has special meaning for Fujifilm we are told as this is the number one travel destination in the world - and travel is the most popular photo subject.
Just 15 minutes or so to go before the 10th X-Summit gets under way...
Has anyone wondered what the building is on the YouTube holding screen for this event? Its the old Bangkok Railway Station in the Pathum Wan district of the capital. It was built in 1916, and was used as a rail terminus right up until 2021. It has now to become a railroad museum - and has already been used as a venue for steam locomotive meets.
While most people have seen the rumors, and are therefore expecting the Fujifilm X-S20 to be launched today - others have other things on their wishlist. I've been looking through the comments on Fujifilm's X-Summit YouTube page - and here are some of my favorite suggestions:
• Bring back small APSC cameras like X70, says Antonio
• Looking forward for a X-T40 with IBIS! comments Daniele Duranti
• X-E5 please!!! I cant get the hold on a X-E4 anymore :( - pleads José Cardoso
• X100 X with IBIS, 40mp sensor and wireless flash control built in, can be used with the remote tripod....simply heaven! - is the wish of Sandy Clarke
• And near countless calls for an X-Pro4
It is hot in Bangkok today – and despite being overcast it is 36°C (97°F). Thunderstorms are expected in the next couple of hours - just before the first Fujifilm X-Summit of 2023 takes place. We are standing by to bring you the news and our commentary on the announcements as they begin in just under three hours time - 5am ET / 10am BST.
The X-Summit is not the only Fujifilm event going on in Bangkok this week. On Saturday May 27, the company is also hosting Fujikina. This public event is for X-photographers offering photowalks, talks, galleries and a chance to see the latest Fujifilm kit. For full details and to register for the limited-ticket events check out the Fujikina Bangkok web page. Activities run from 9am to 6pm and take place at some of the Thai capitals most iconic landmarks - such as the Giant Swing, and Wat Pho. The last Fujikina was held in New York, last September.
The X-Summit has already become something of a fixture in the camera calendar - but this Fujifilm event only started back in 2019, so in the history of photography is still relatively new. This May 2023 will be the tenth X-Summit.
Here is a list of all the X-Summits there have been to date:
1: Dubai - February 2019
2: Shibuya - September 2019
3: London - February 2020
4: Omiya - October 2020
5: Global (virtual) - January 2021
6: Global (virtual) - September 2021
7: Omiya - May 2022
8: New York - September 2022
9. Tokyo - November 2022
10. Bangkok - May 2023
There are also three outstanding lenses on the GF lens roadmap for Fujifilm's medium-format cameras. Slated for 2023 is the GF55mm f/1.7 - and two tilt-shift lenses Fujifilm GF30mm f/5.6 T/S and GF 100mm f/5.6 T/S Macro which were shown in prototype form at last year's New York X-Summit. We'd love to see these get a full launch with detailed specifications and pricing.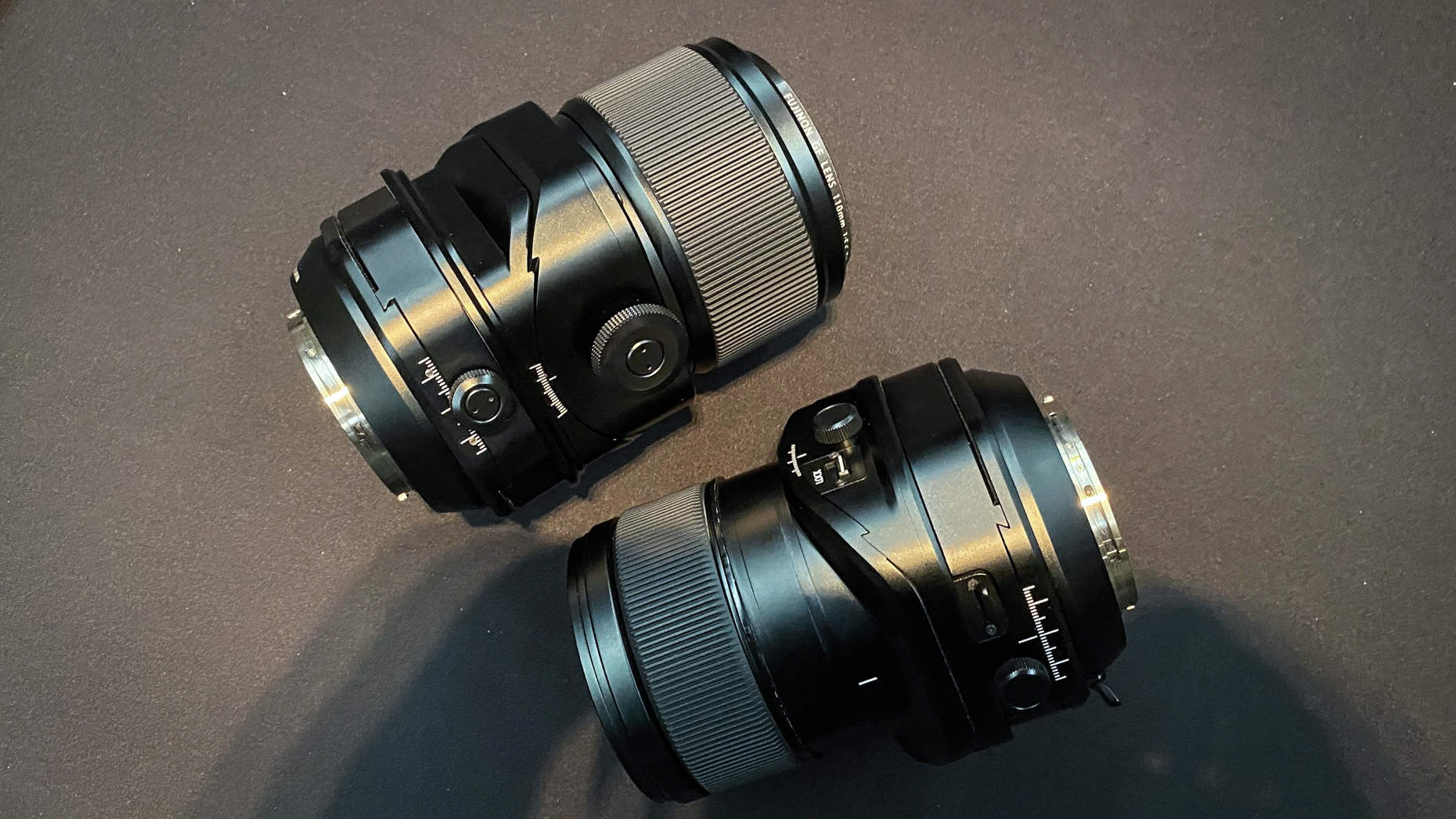 The X-Summits are also the time that Fujfilm releases new lenses, or tells us about new optical designs it has in development.
The rumor sites have the XF 8mm f/3.5 as the favorite lens to be announced in Bangkok. This is not very controversial, as this lens was added to the company's X-mount roadmap (see below) last year - and slated for release in 2023.
This would be the widest prime available for the X-mount camera family with an effective focal lenght of 12mm - offering what we assume will be a lighter-weight alternative to the existing Fujifilm XF 8-16mm f/2.8 R LM WR zoom.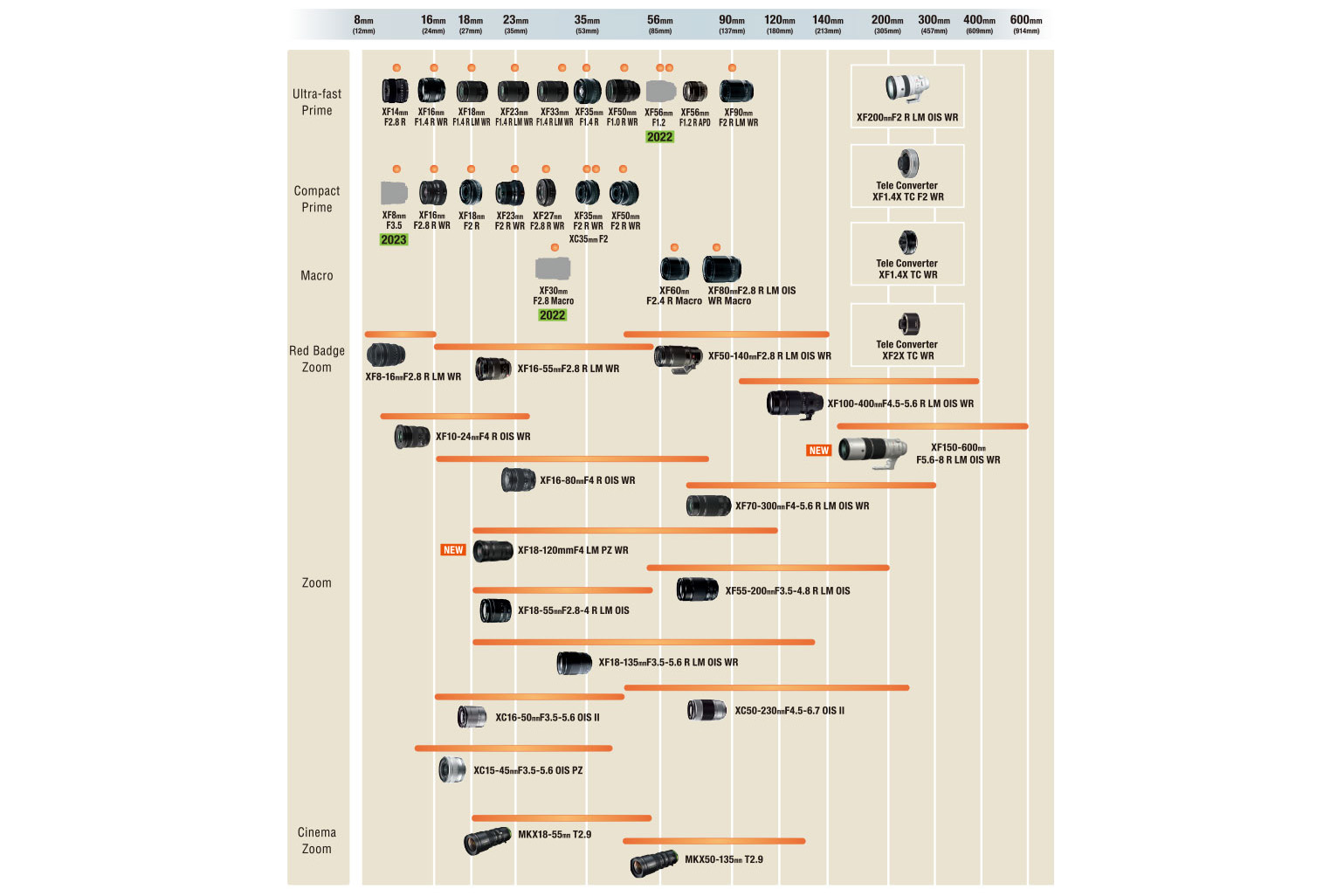 Also due an update is the GFX range... this family of medium format of mirrorless cameras last got a new models in 2021, with the GFX 100S and then the GFX 50S II. We'd love to see an update of the flagship GFX 100, or a return of a camera like the discontinued rangefinder-styled GFX 50R.
Of course, there are other cameras that we have all been hoping that Fujifilm will update. I have lost count of the number of times that people have asked about an an update for the X-Pro3 - which logic tells us would be called the X-Pro4. The last model in this family was released way back in 2019, when no one had even heard of Covid. It would be great if we could get some update on this rangefinder range at this X-Summit.
So what are we expecting from the Bangkok X-Summit? As ever, the rumors are already giving us some odds-on favorites for what will be announced.
The rumor sites have their money on the launch of a successor to the popular Fujifilm X-S10 - which reportedly and logically will be called the X-S20. One leak says that this will have a new VLOG mode - which would make sense as one of the defining features of the X-S10 is its swing-out, rotating LCD screen. The X-S10 was launched in November 2020, so is well overdue an update.
Thank you for reading 5 articles this month* Join now for unlimited access
Enjoy your first month for just £1 / $1 / €1
*Read 5 free articles per month without a subscription
Join now for unlimited access
Try first month for just £1 / $1 / €1
Camera deals, prizes and latest news
Get the best camera deals, reviews, product advice, competitions, unmissable photography news and more!
Thank you for signing up to Digital Camera World. You will receive a verification email shortly.
There was a problem. Please refresh the page and try again.